From our publishing teams based in London; Miami and Mexico, to our network of sales representatives and academic consultants nationwide, the people behind Macmillan Education Mexico make us who we are.
Macmillan Education Mexico ELT
Our ELT publishing helps English teachers in over 130 countries to prepare their students with everything they need to succeed in a world that has English as its shared language. Our courses are tailored to engage young learners, teenagers, university students, business people and even those who learn English a little later in life.
Our methodology titles are renowned for giving teachers all the tips and practical advice they need to dive head-first into exciting and dynamic classes while our onestopenglish site contains resources and teacher guidance to bring together a community of over 600,000 ELT professionals.
We've got over a decade of digital expertise which means we know the best ways to combine the best technology has to offer with quality content and sound pedagogy. Whether it's something for the flipped classroom, an app to practise language at home, or an online resource centre, we're there so teachers can decide on the best mix of print and digital for their students.
We invest in teacher training so that our teachers know how to make the most of out of our courses. You'll find our trainers and authors at schools around the world giving their expert advice. And our regular webinars and annual online conference give teachers all the latest ELT advice they need from our expert authors.
At every step of the learning journey
At Macmillan Education Mexico we're three distinct businesses working together to support students, instructors and institutions through a lifetime of learning by providing them with world class content in the most relevant, engaging and flexible formats: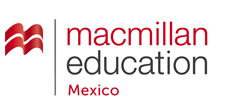 Macmillan Education Mexico is the final piece of the puzzle. With over a billion people in the world learning another language, we want to help people connect and communicate. We have been doing this for decades through our award-winning English Language Teaching publishing and are expanding the languages we offer which already includes Spanish and Chinese.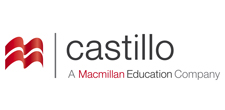 Our Castillo publishing group lead our hugely successful Spanish curriculum publishing in Mexico, where it is the market leader for material for all ages from young learners to school leavers studying the national exams.